This article will run you through how to switch between accounts in the Voxpopme portal.
1. If you're not signed into the Voxpopme portal already, head to www.voxpopme.com/portal to login.
2. It may be that you have access to multiple accounts within the Voxpopme Portal, and have run different projects in each. To view another account, use the downward facing arrow available in the top right hand corner of the portal.
3. Click the arrow and select 'View all accounts'.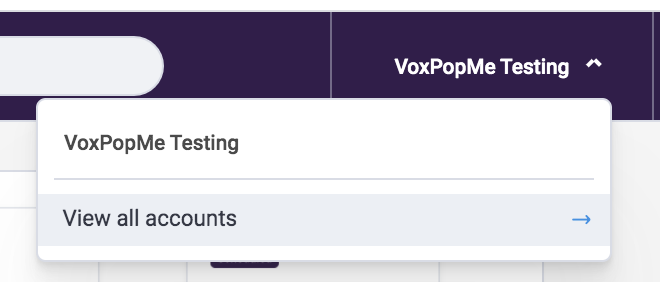 4. This will take you to a page where all accounts you have access to will be listed. Select the account you wish to view or use the search option to quickly find your account.