This article will run you through how to change the date range within a project, in the Voxpopme portal. This is a good filter to check when you can't see all of your video responses; it may be that a date range has been applied that's excluded certain videos.
1. If you're not already logged into the Voxpopme portal, head to www.voxpopme.com/portal to login.
2. Select the project containing the content that you'd like to start working on.
3. When you're in the project, the date range filter is available in the grey options bar at the top of the portal.
4. Check that the date range covers the date(s) when the video responses will have come in to the portal. If the date range needs updating, simply click on the date range, and then select your start date from the calendar on the left hand side, and your end date from the calendar on the right hand side.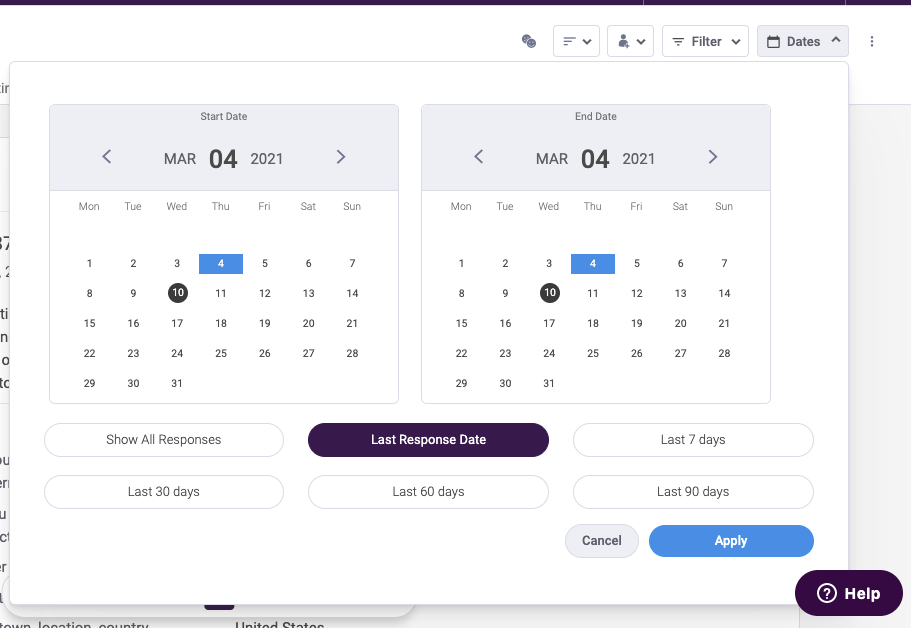 5. Once chosen, click the 'apply' button to save the filter.