Create impactful stories from your video content all within the Voxpopme platform. Choose the video clips you'd like to include in your showreel, tweak the clips, customize your showreel and use slides to construct a powerful story.
Creating a Showreel
While reviewing and analyzing your video responses, you may spot a clip that you want to include in your showreel. Highlight the text, and the option to 'Add to Showreel' will appear. Enter the name of your showreel and hit create. Continue adding as many clips as you wish to your showreel.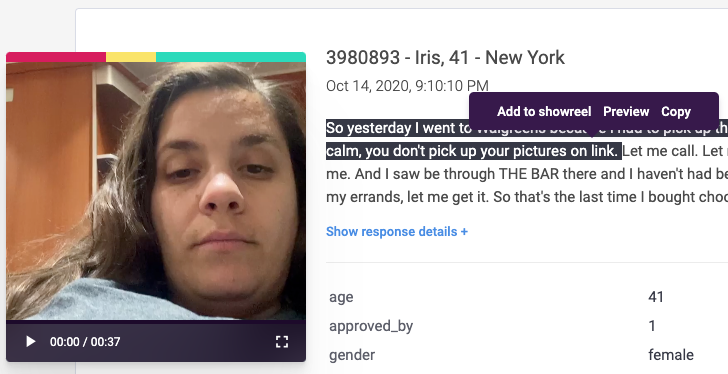 Editing a Showreel
When you've collated your content, head to the Showreel Editor, and select the showreel you've created. Use the edit icon to update each response within the showreel. Highlight the text to update the snippet, use the audio waveform to fine tune, and overlay captions and subtitles.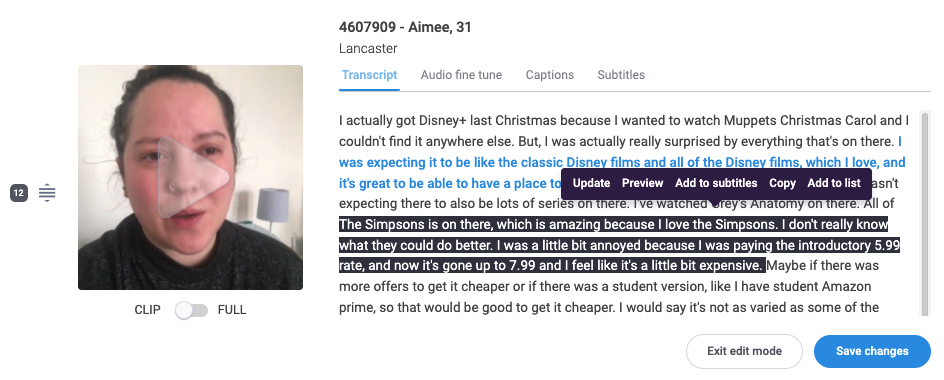 Crafting a compelling story
Every great story has a beginning, middle, and end. Add additional slides, text, and images to craft your story to support your video insights. Start with an intro slide. You can include images, logos, and text. Add a slide to give some context to what you've asked respondents or add an image related to the study they're responding to. Follow with powerful video insights!
To add a slide, use the three dot action menu on an individual video response and select to 'Add slide above' or 'Add slide below'. You'll be provided with a slide editor, just like the below: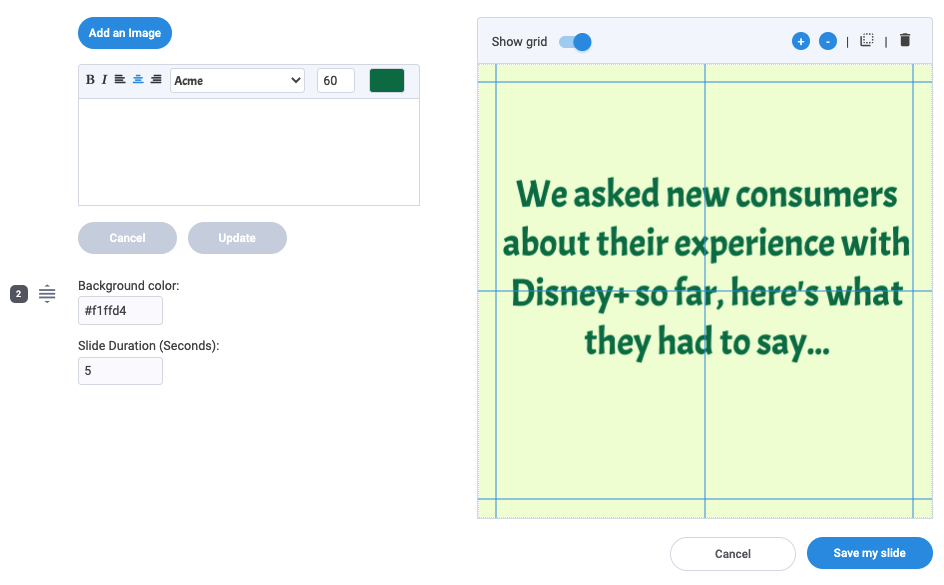 You can quickly organise and structure your story by using the reordering feature. Select 'Reorder' at the top of the Showreel Editor to open up a storyboard view.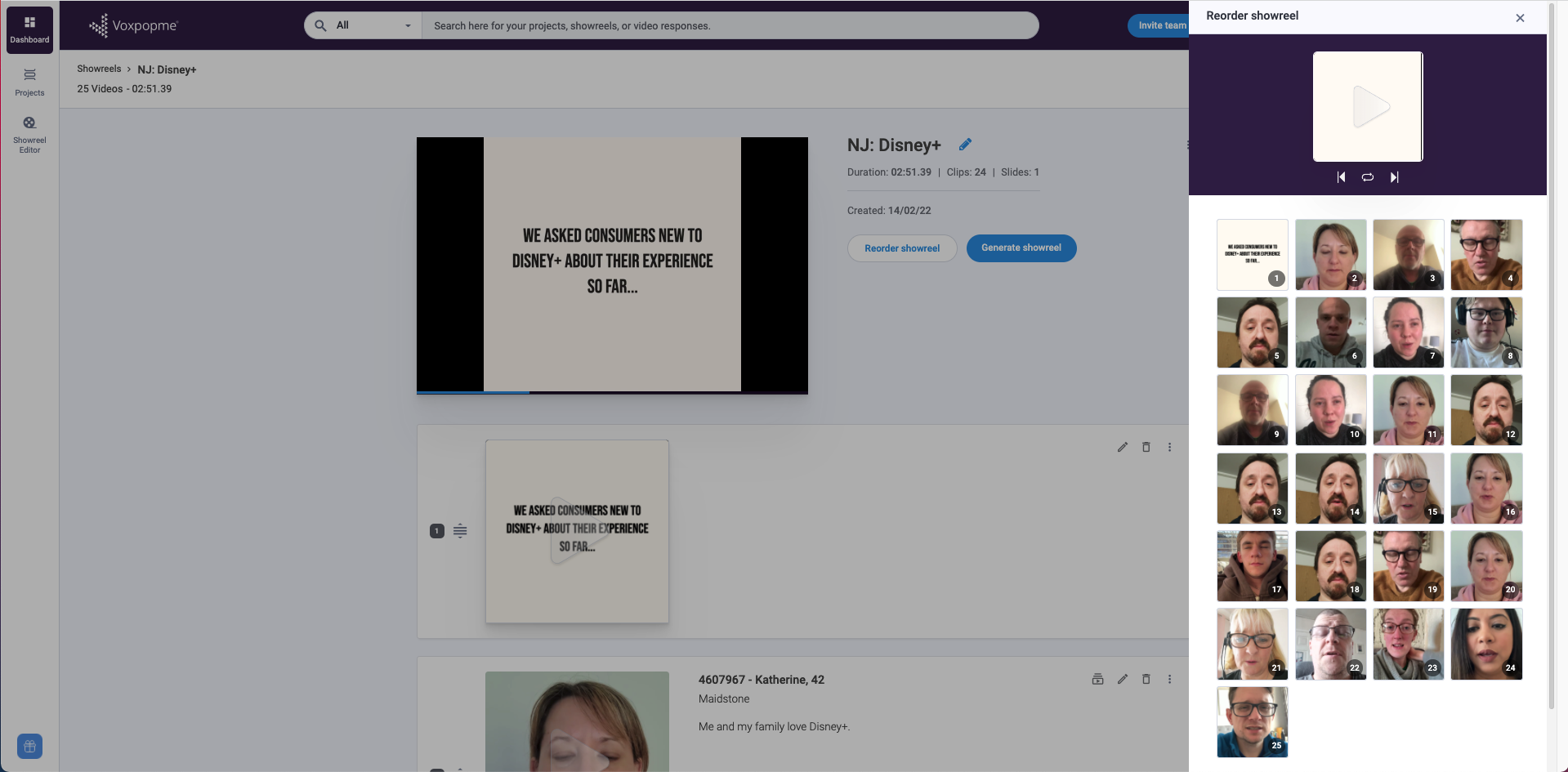 Generating a showreel
Once ready, click Generate Showreel. Choose the template you'd like the showreel to be processed with, and select if you would like to overlay music. Your showreel will take just a few minutes to generate. Once your showreel has finished generating, you can play through the full showreel in all it's glory.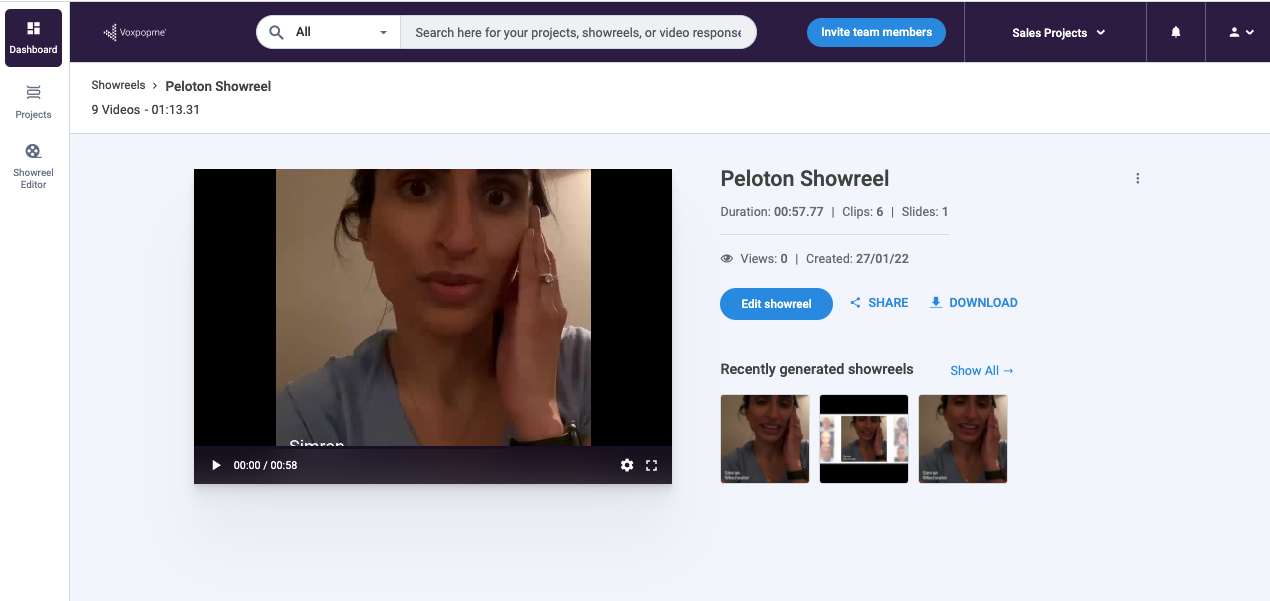 Your last step is to choose how you'd like to share. Either download your showreel or create a sharable landing page. Your sharable landing page can be emailed, embedded, or a link can be shared however you wish to disseminate your insights and findings.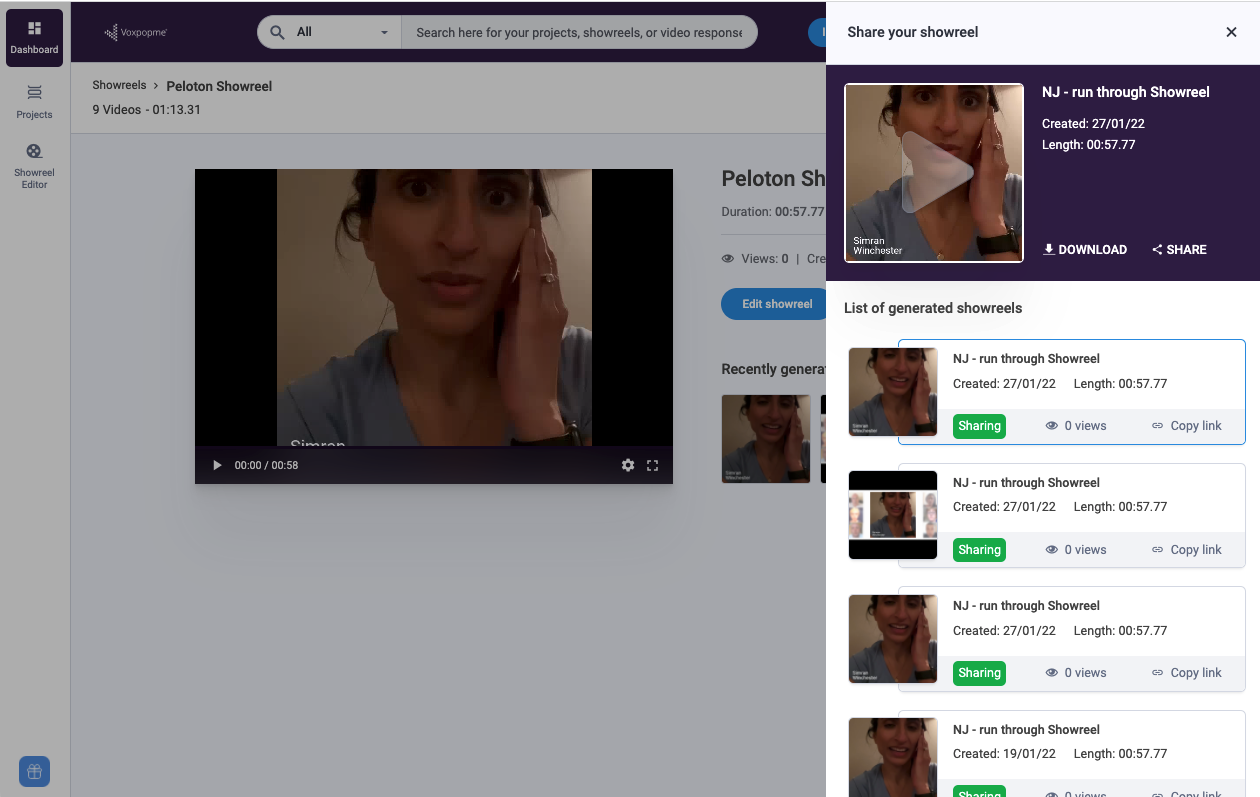 Pro tip - the number of views of your showreel on your sharable landing page will be counted, so you can quickly see how far your showreel has spread.
Bonus tip
Looking to swap out a video clip that isn't quite right for your showreel or reinforce a particular theme/topic being discussed with more video clips? Leverage our Similar Clips feature. In one click, the Voxpopme platform will automagically surface similar clips for you to add straight into your showreel.