Make your video response analysis even quicker and easier! Using our theme analytics and sentiment analysis widget, we have generated an automatic video summary and identified unique themes based on your video responses. This includes a video summary and also the Theme Top Picks.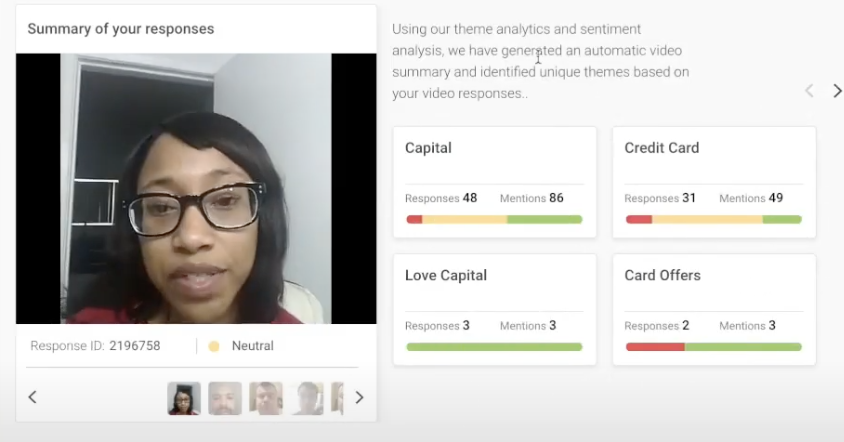 Our auto-summarisation checks for the most important words and phrases within your Project. The system mathematically calculates and ranks all of this information and the end result is a video summary! This takes seconds and is completely reactive to any filters set, or any predefined theme you would like to explore.
By default the themes displayed by the auto-summary will show the top 18 Top Picks. Each theme tile displays count of responses and mentions of this theme, as well as the sentiment breakdown. Select a single theme to automatically generate a summary for that just theme.
Configuring the Widget
Setting up Voxpopme's Auto-Summarisation widget is quick and easy. Begin by editing one of your Qualtrics dashboard.

Next up, scroll the the bottom of your dashboard, click on "Add Widget", and choose "Voxpopme Response Summary" plugin. If you can't see the plugin, please contact your Qualtrics administrator to have it installed.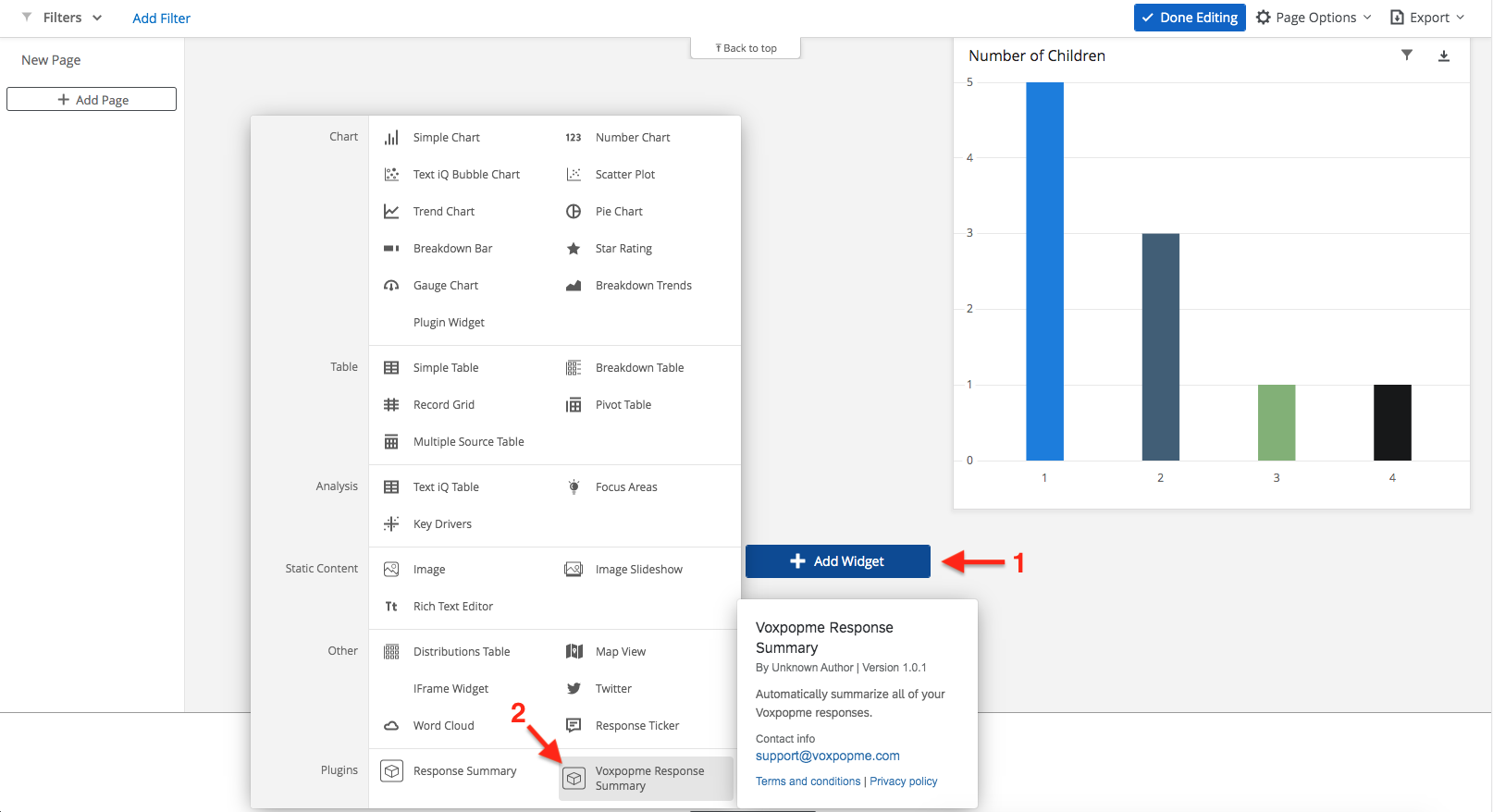 In the sidebar, choose a title to help you identify your new widget by, and click on "Select Account". Clicking on "Select Account" will open a modal which will allow you to safely add your Voxpopme API key.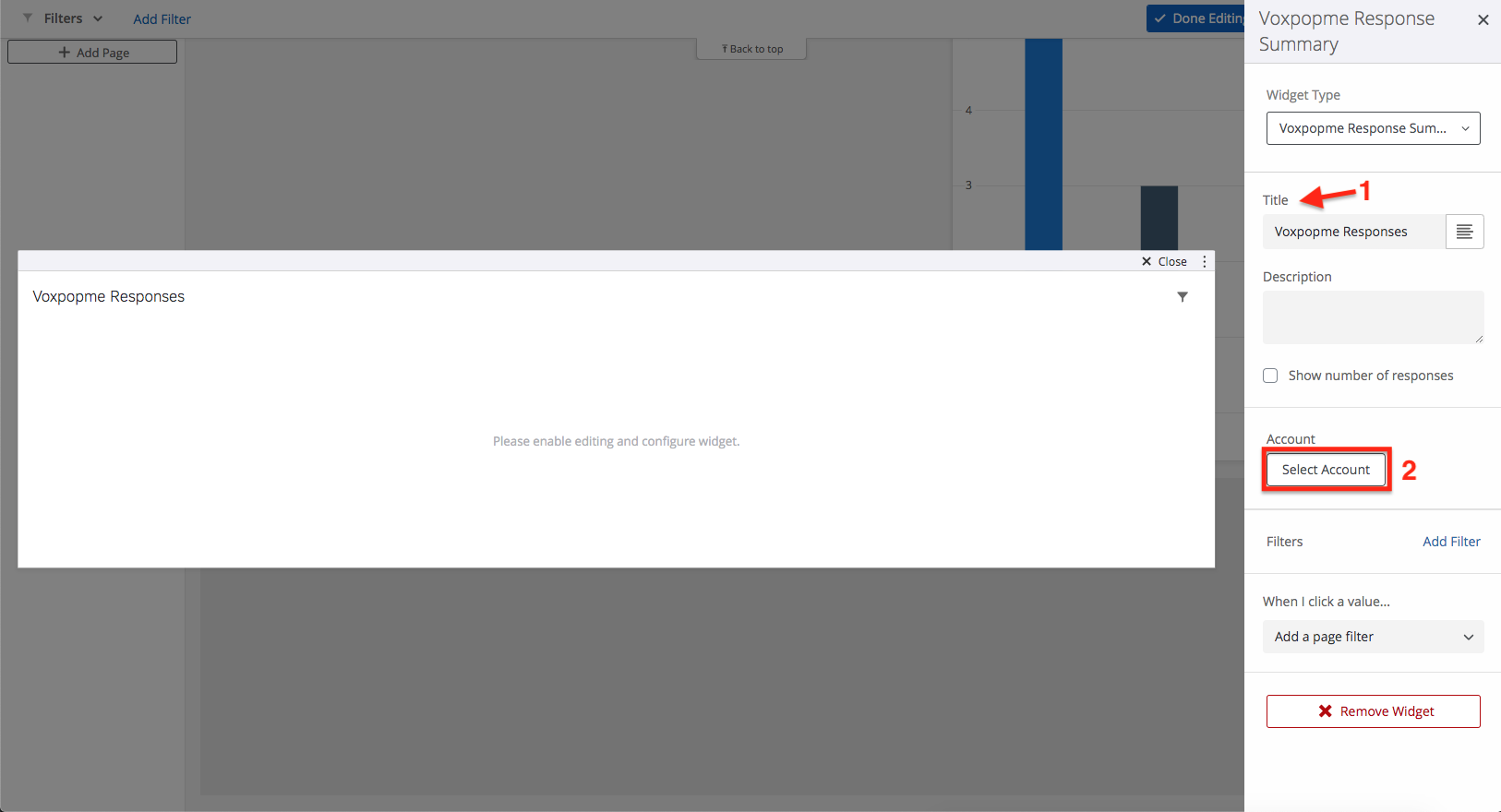 Click on "Add user account".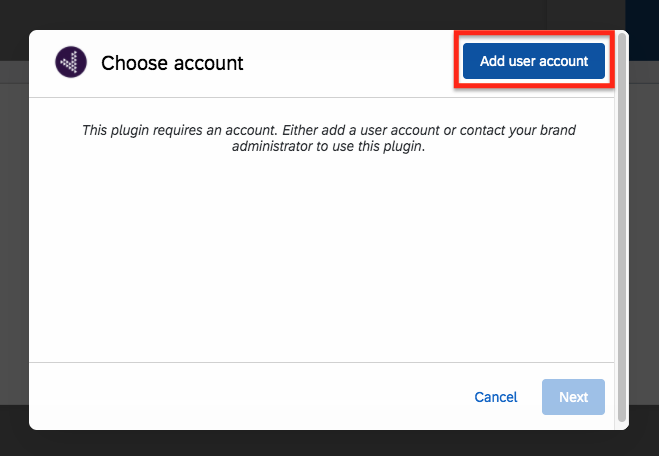 In the from that appears, give your credentials name, enter your API key, and click on "Connect account". If you do not have an API key, please contact your Voxpopme account manager.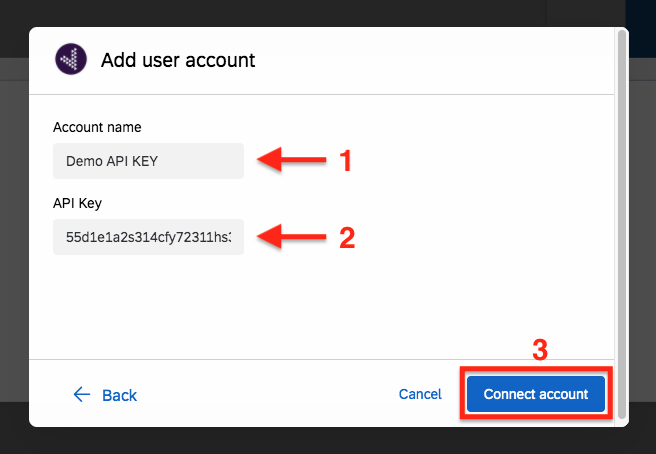 Upon clicking "Connect account", you will see your Voxpopme account name appear in the box below, together with a dropdown to choose which project responses you would like to summarise in your widget. Select the project by typing its name, or the Voxpopme Project ID.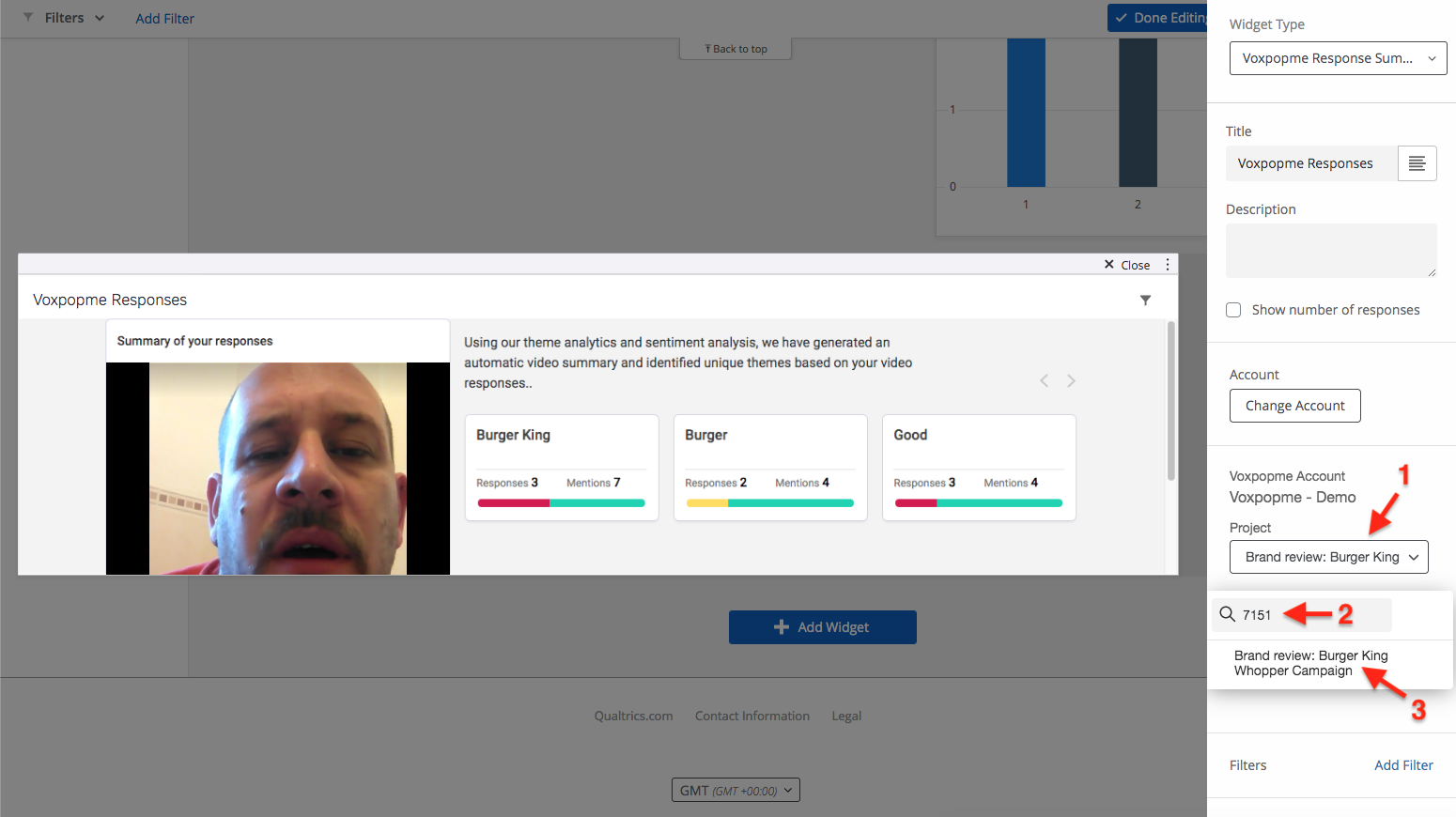 Close the widget editor, and reposition your widget to fill any space!

Filtering Data
The Auto-summarisation widget will respond to the filters applied to your Qualtrics dashboard to only show video responses relevant to your current dashboard filter. This is achieved by attaching Qualtrics survey Response IDs to the recorded video response as Additional Data.
If you are manually embedding Voxpopme's Capture Widget, please pass Qualtrics Response ID as additional data with the key ResponseID.
Important Note
In order for the response summary to load, at least 2 responses need to be recorded through the Qualtrics survey leaving video responses that have been approved and have transcriptions completed