The addition of text and image slides helps you to build a narrative into your showreels. However, transitioning through a showreel that contains text slides will leave the showreel with missing gaps of audio and nobody needs that awkward silence. The additional option of overlaying music onto the showreel will add an element of professionalism and enables you to really own the showreel creation process.
Add Background Music
When creating a showreel, once you have selected whether to have a templated showreel or not, you will be presented with the option to add some music. You have the option to add music by previewing and selecting from one of three exclusive, royalty free music tracks created specifically for our platform.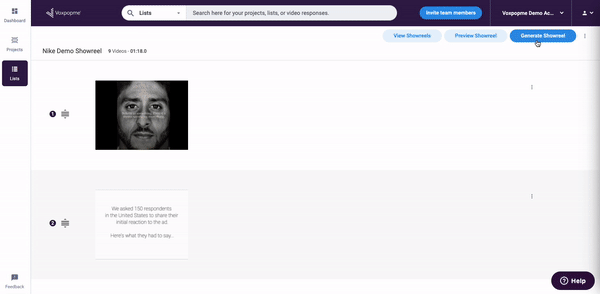 The volume of the background music will intelligently decrease when respondents are talking and increase when they're not.
The system does all the heavy lifting for you, and based on the length of your video, the showreel will be ready within minutes.