Create shareable output. Grab the attention of your key stakeholders. Leverage Voxpopme's Showreel Editor to transform your video content into impactful output.

In the responses tab, highlight text in order to add that snippet to a showreel.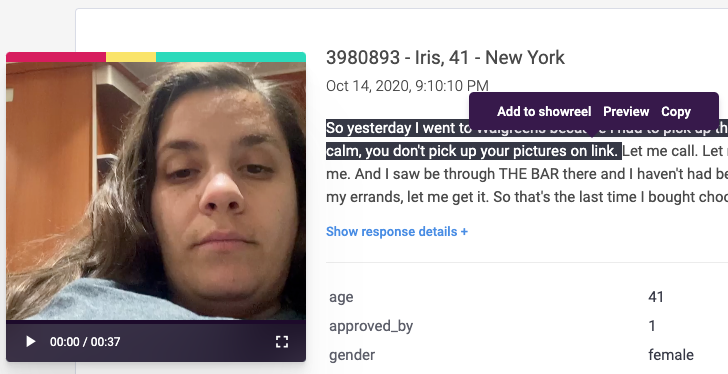 After adding the snippet to a showreel, you can create a new showreel or add it to an existing on from the right-hand panel.

Did you know?
When you're selecting a snippet of text, highlighting to the middle of a word will automatically grab the whole word.