If you're working with focus groups and in-depth interviews, check out the Single Response View. The Single Response View provides a larger video player, scrollable transcript, a keyword search box, as well as a whole host of other platform features.
Getting there
To access the Single Response View, click on the three-dot action menu and select Single Response View to get started.

Single Response View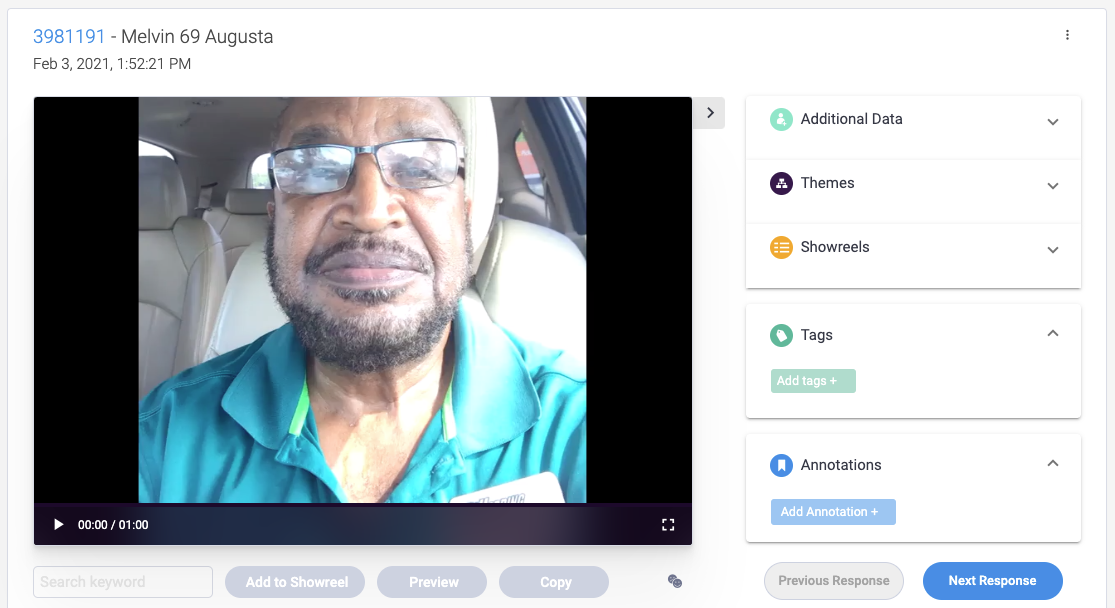 View the full transcript of the response. Use the keyword search to discover a particular word or phrase within the transcript. Once you've searched for a word, the system will display the sentence(s) where the keyword or phrase has been mentioned. The system will also display the sentence before and after. The keyword will be highlighted.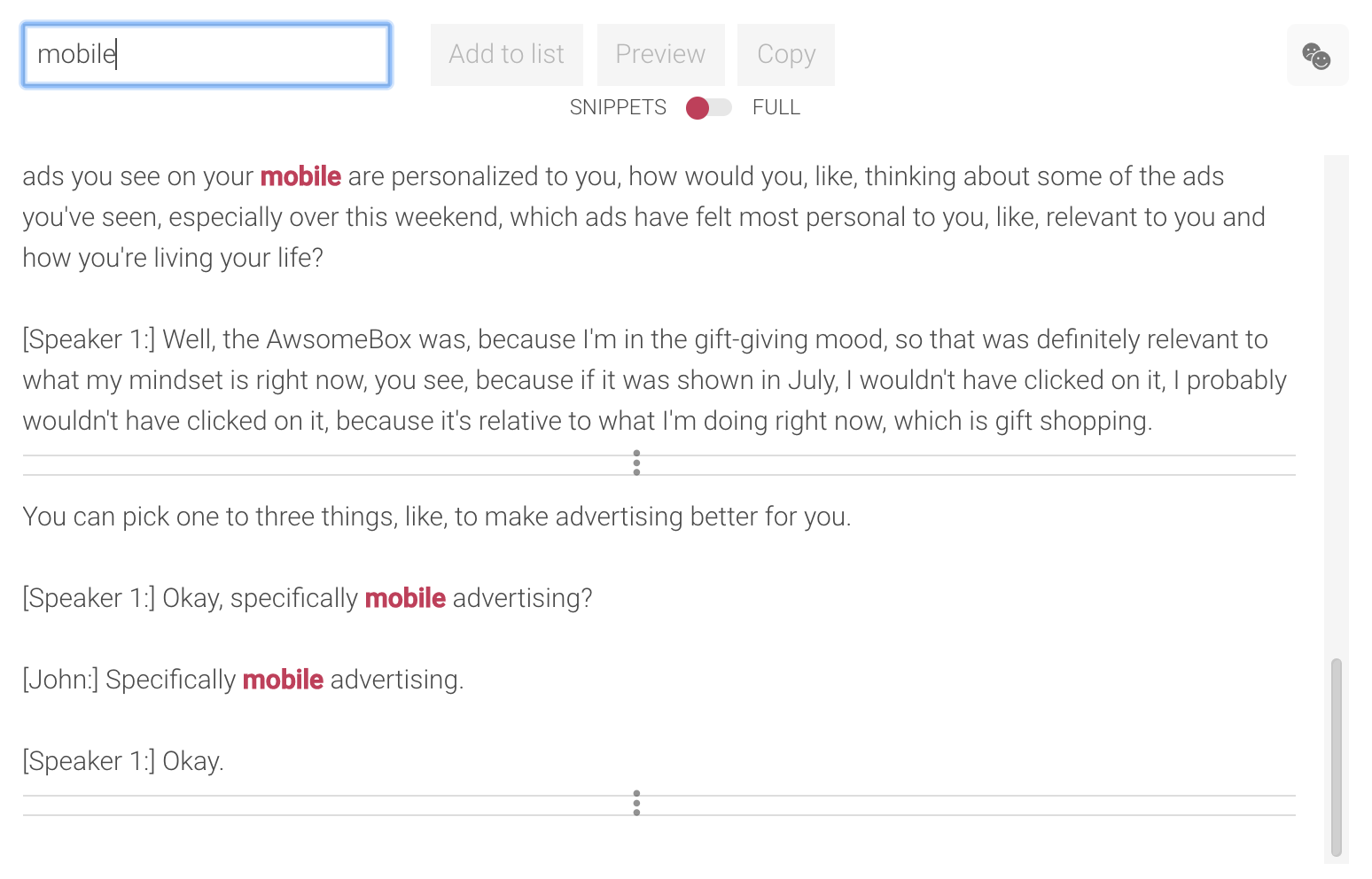 Highlight a snippet of text you wish to view. Select Preview to watch the response snippet. Alternatively, copy the text or add the snippet to a showreel.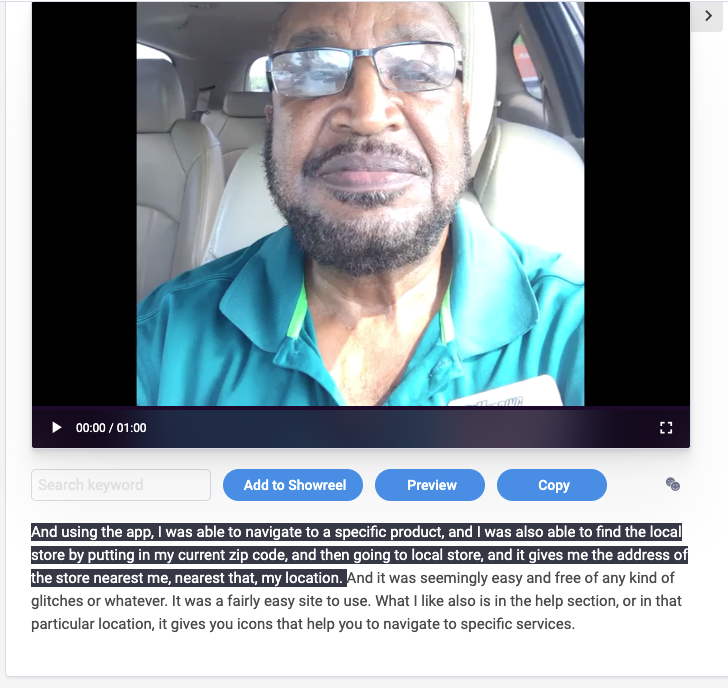 Next to the video response, you'll see 5 sections that contain information on the response.
Additional Data: This section will display the additional data passed through to the Voxpopme platform with each video response, providing additional context to the video.


Themes: Voxpopme's advanced thematic analysis finds and groups the most prominent themes within your project. By selecting a theme tile, you will see the snippets of the response where the theme has been mentioned within the video.


Showreel Editor: Any snippets from this response that have been added to a showreel will appear in the Showreel Editor section. Select the Showreel Editor tab to view the snippets from the response which have been added.


Tags is where you can add notes and comments to each video response. View any tags that have already been added to the responses within the Tags section too.


Annotations provide observational tagging for particular tasks, actions or behaviors within a response. Any annotations added will be displayed in this section.