You can request access to Voxpopme's emotion recognition capabilities. To request access, contact support@voxpopme.com or your Voxpopme CSM. Emotion recognition technology analyzes respondents' faces and extracts additional insights around the 7 universal emotions they display. After the response is processed, you will be able to see the emotion analysis in the responses tab.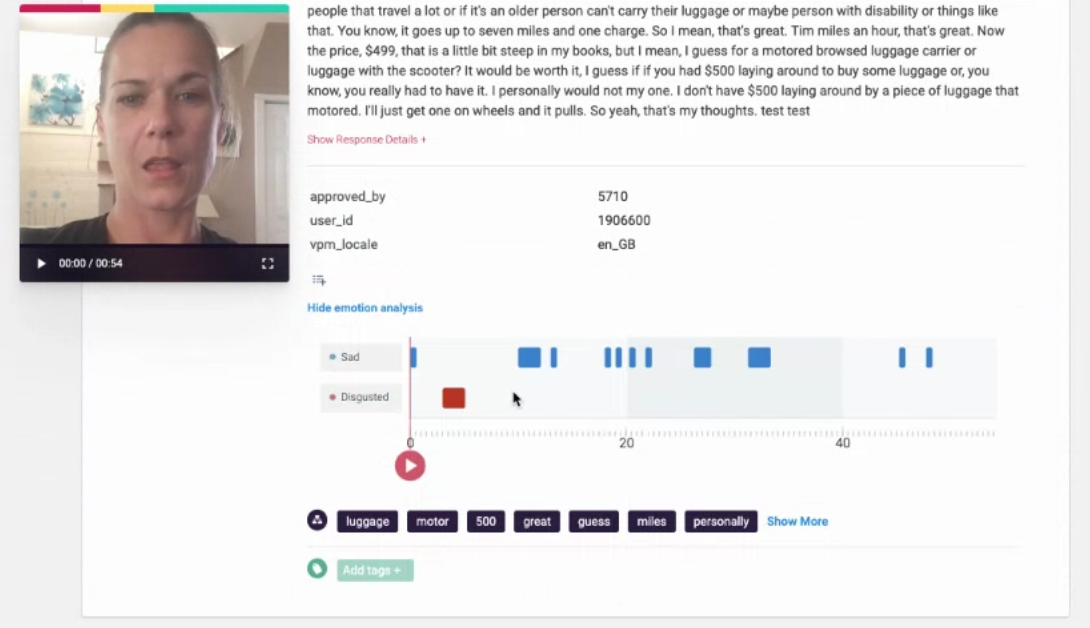 FAQs
Which emotions are recognized?
Voxpopme's emotion recognition identifies the 7 universal emotions - happy, sad, calm, confused, surprised, angry, fear.