Terms and Conditions
You'll earn £1, or $1, for each friend who signs up for Influence and submits a Video Response which meets the Influence approval criteria. The reward is credited to the referrers account upon approval of the friends first Video Response in the next 24 hours.
Make sure to send them the exact invite link what has been provided to you by the app. Your friends must follow this link and install the application. This link will help us to trace your invites and credit your account.
How to invite friends
1. Launch the app. Select the Invite tab.
2. You will see an Invite Friends screen. Tap on Invite friends button and select any email, messaging or social network app you wish to share Influence on.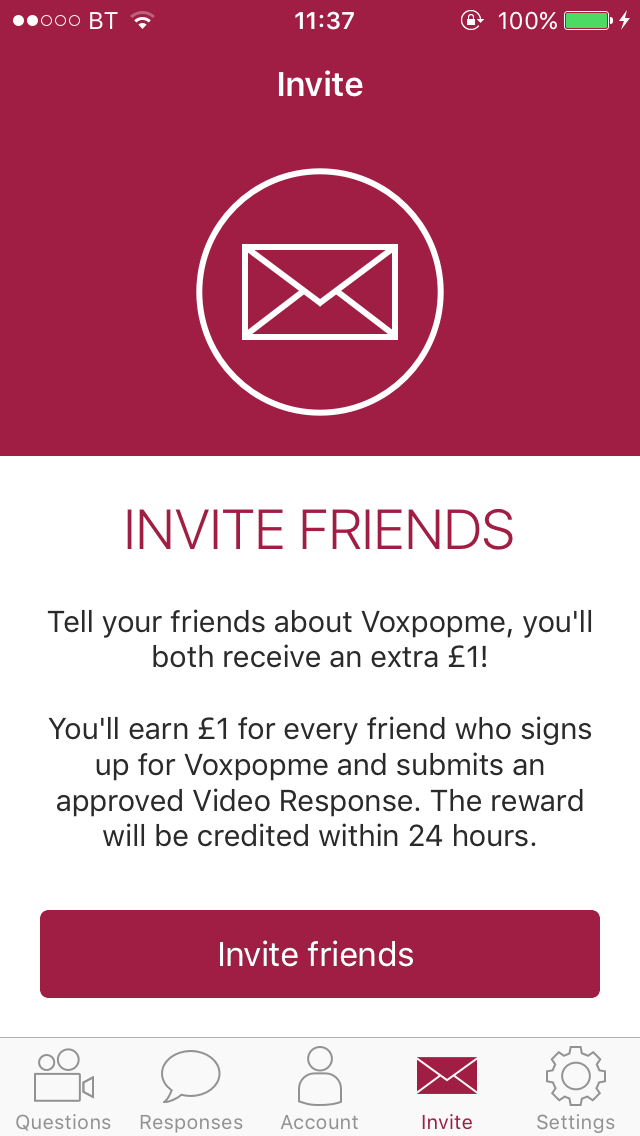 3. Send your message with the provided link to all your friends.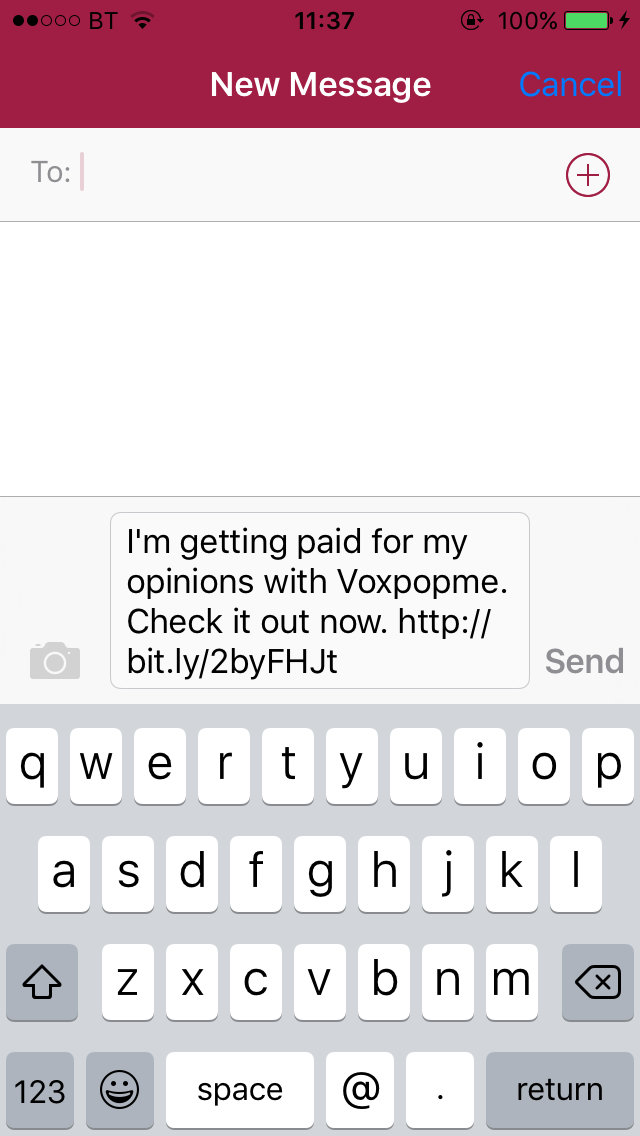 Your friend must download the app using the link you have provided. Remember, to earn the £1 bonus for referring a friend, they must upload an Influence response!