Import Zoom recordings stored on the cloud into the Voxpopme platform easier than ever before. Want access to Zoom import? Contact your customer success manager or email hello@voxpopme.com
Connect to Zoom, Installation
We now have a quick and easy way to connect to your Zoom account and import your videos.
If you head to your Dashboard you will see an option to Import videos.
You can connect your Zoom account, create your Project and import in a few easy steps.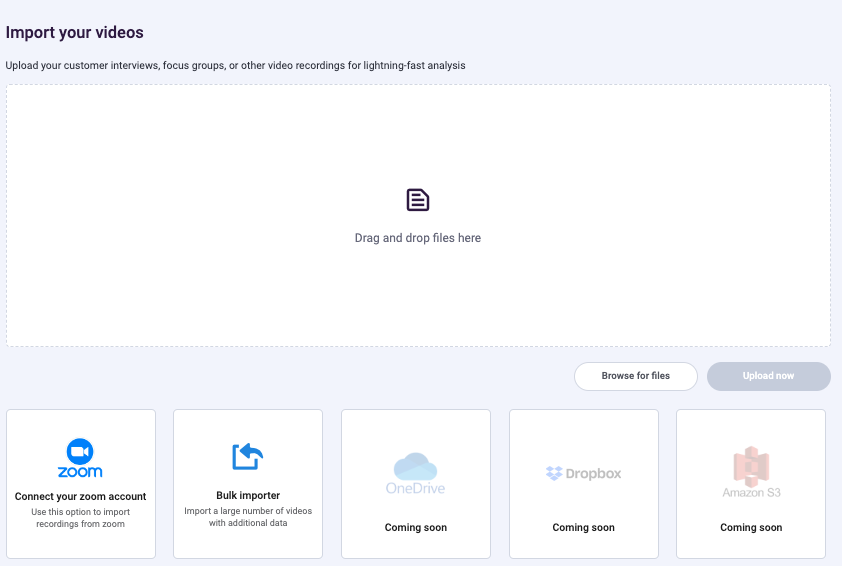 Simply click 'Connect your zoom account' and follow the steps to import.
For further information about how to import into an existing project, allow permissions within Zoom, please see the following -
Connecting your Voxpopme account to Zoom can be done within the Voxpopme portal in the file import section. First you will want to create an Import project - if you head to 'Create Project' and then switch to 'Classic View' on the top right.

You should see the following project type as an option, this will allow you to create your Zoom Import project.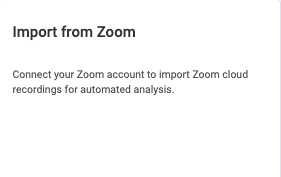 Once your project is available it's time to connect your Zoom account. You may be directed automatically during setup or if you are coming back to a previously created project choose 'Bulk Importer' from the 3 dot menu.
There, select zoom to connect your zoom account and import directly from your zoom recordings.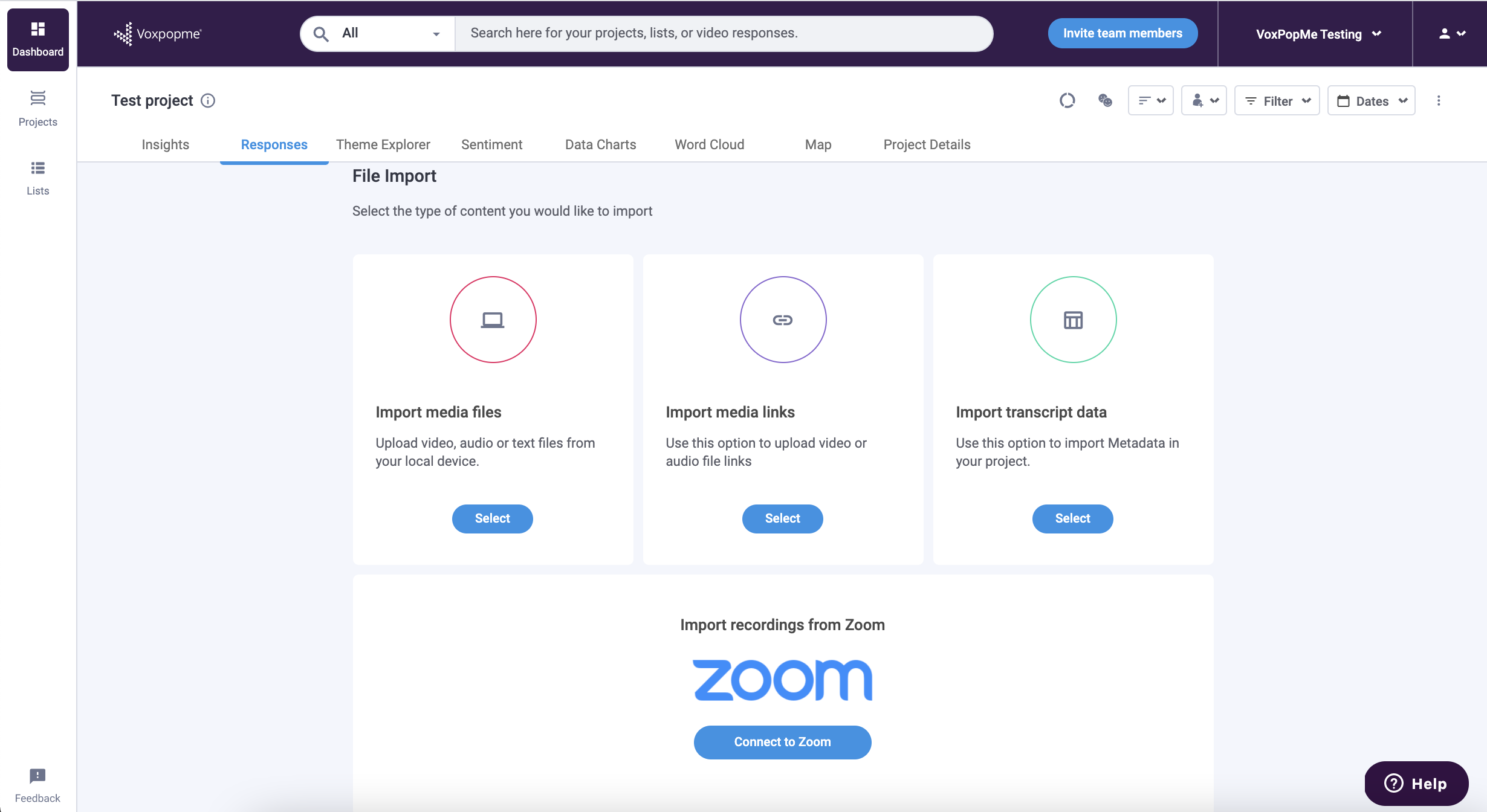 You will be directed to login to Zoom and grant access.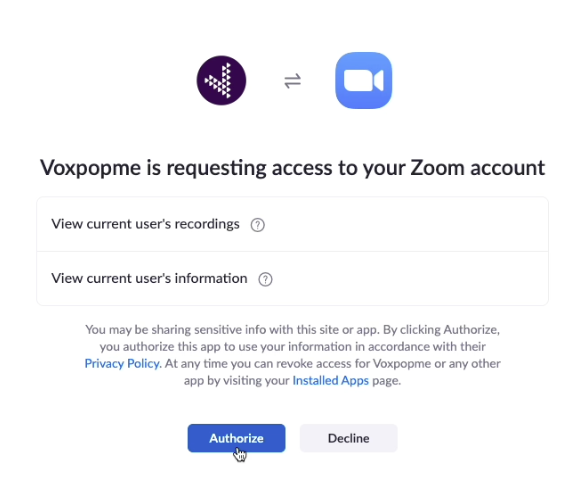 If you are not the Zoom account admin, you may need to request authorization from your account admin. Once the integration has been approved, you will be able to import your Zoom recordings directly into the Voxpopme platform.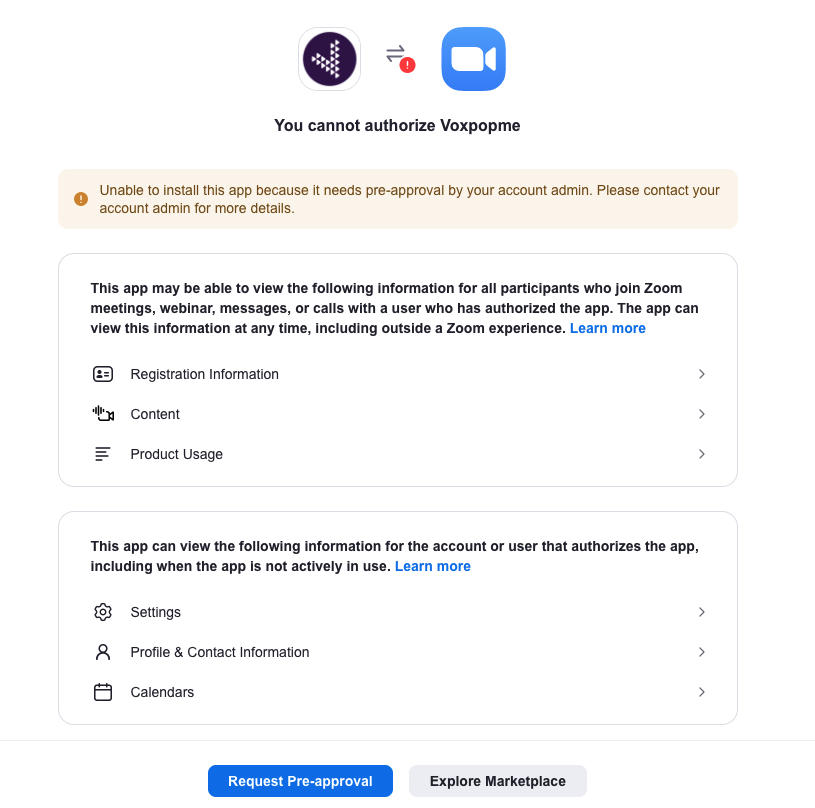 Using the Zoom integration - Recording Selection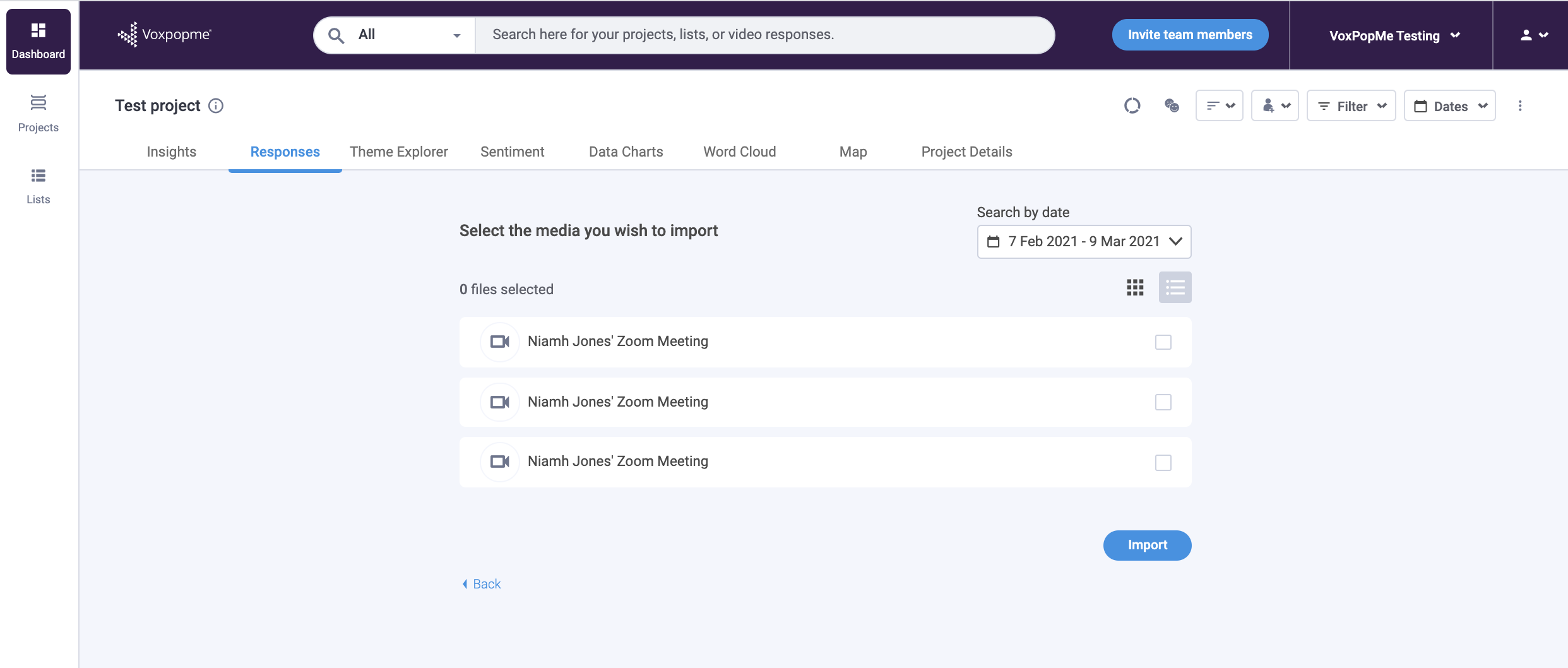 On this screen, you can filter by date and select which recordings you would like to import.
Uninstalling Zoom integration
Login to your Zoom Account and navigate to the Zoom App Marketplace.
Click

Manage

>

Installed Apps

or search for the Voxpopme app.
Click the Voxpopme app.
Click

Uninstall.
Please also find a quick walkthrough.