Duplicating or copying a project is helpful for Voxpopme users that run similar projects often, or want to reuse similar video or screener questions in multiple projects.
Duplicating a project
Step 1: Click on a project you wish to duplicate from the project list view.
Step 2: Click on the 3 dot menu in the upper right corner and select duplicate.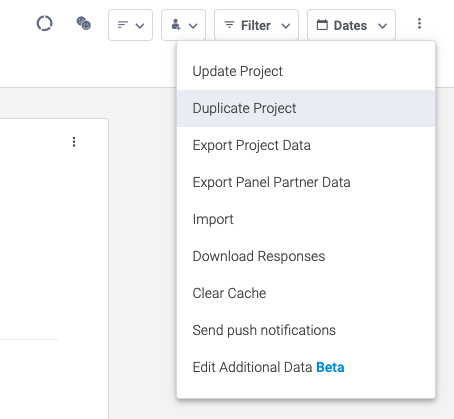 You will then be taken to step 4 of the project setup with all the details of the project you wanted to duplicate filled in for you. Edit any of these details you like before submitting the project, just like you would any other.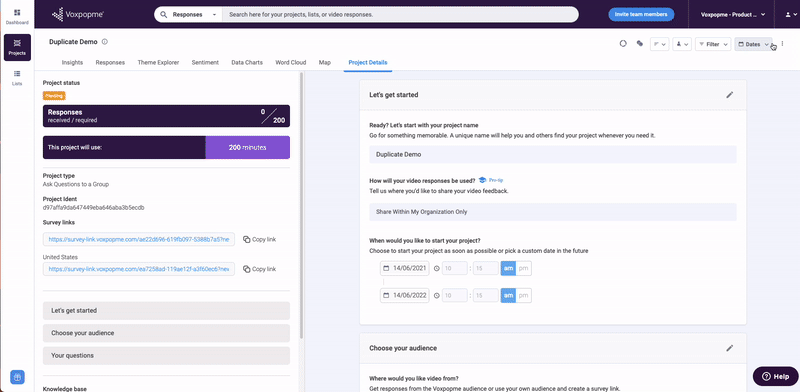 Step 3: Launch the project!
Protips
Edit your project title to easily differentiate your new project from the one you duplicated
before launching, double-check the targeting information of your project